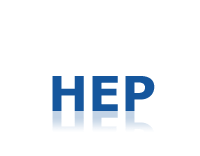 Discover all the benefits of heparin for a new level of biocompatibility.
Benefits of Heparin Surface Modification
Heparin surface-modification (HSM) reduces postoperative inflammatory responses in the early postoperative period.*
HSM posterior intraocular lenses result in less cellular response observed one year after extra-capsular cataract extraction.*
HSM results in reduced foreign-body reaction as measured by specular micro-graphy and slit-lamp examination, especially in the early postoperative period.*
Patients who are diabetic or have glaucoma can definitely benefit from an HSM acrylic IOL compared to a non-HSM PMMA IOL, according to a multi-center study.*
HSM coating appears to be a valuable tool to decrease implant-associated bacterial endophthalmitis.*

 *Statements taken from industry articles on file.